The Engineering & Computer Science Research Internship Program is a six-week non-residential summer research internship program for rising 12th grade high school students.  Through the program we aim to positively impact talented young students from Syracuse and Central New York – and in many cases, significantly change the trajectory of their lives toward a successful future in an engineering, computer science or related STEM Field.  Our goal is to give these students the chance to become the innovators, educators, researchers and leaders who will solve the most pressing problems facing our nation and our world.
Please note that interns are selected through a competitive application process.  Approximately 10% of students who apply are accepted into the program.  Applications are due Friday, March 2, 2018.
Research internship applicants must meet the following eligibility requirements:
Attend high school in the Central New York area and be entering their Senior Year
A Minimum GPA of 3.5 on a 4.0 scale with an interest in engineering and/or computer science
At the conclusion of junior year the applicant should have had 3 years of Math with a minimum of Algebra II/Trig and 3 years of Science with a minimum of Biology and Chemistry
Have access to transportation to and from campus during the internship term (this is a non-residential program)
Commitment to work 25 hours/week for the 6 weeks of the program (program runs from June 28 through August 10, 2018)
Applications are Due, Friday, March 2, 2018 and consist of:
An On-line application will be available January 5, 2018.  Please read over or print the entire application before entering your information.  If you leave your application before completing it, the fields you entered before submitting the completed application, will be lost.  The application must be completed on-line.  Applications must be submitted by the end of the day, Friday, March 2, 2018.
A request to prioritize the Research Projects.  In the on-line application you will be asked to prioritize the research projects from 1 to 6.  One being the project that most interests you and 6 being the project that leasts interests you.  The research projects are described below.
Your Transcript & Current Year Grade Report must be sent to Summer Research Internship Program,  Attention:  Carol Stokes-Cawley, Link 223, Syracuse University College of Engineering & Computer Science, Syracuse, NY 13244 or scanned and e-mailed to cestokes@syr.edu. The Transcript & Current Year Grade Report must be received by March 2, 2018.
Two letters of recommendation on school letterhead from math and/or science teachers or a high school counselor. Information for your references can be printed and given out to your references.  Recommendation letters must be received by 5 pm Friday, March 9, 2018 and be sent to:  Summer Research Internship Program,  Attention:  Carol Stokes-Cawley, Link 223, Syracuse University College of Engineering & Computer Science, Syracuse, NY 13244 or be scanned and e-mail to cestokes@syr.edu
Summer 2017 Research Projects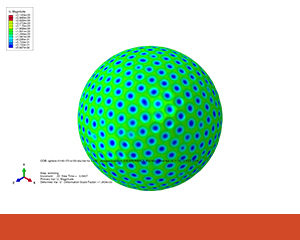 Modeling and simulating the key mechanics of soft biomaterials
Teng Zhang, Department of Mechanical & Aerospace Engineering
This proposed internship is part of an ongoing research project in Dr. Teng Zhang's group, which studies the deformation, surface pattern and adhesion of soft materials. Skin, tissue and brain are natural soft materials and crucial for our health. Jell and adhesives in Scotch tape are typical man-made soft materials and used everywhere in our daily-life.  The selected student would be involved in exploiting the mechanics of soft materials with modeling and simulation. The student will learn basic mechanical models for deformed body, programming language (i.e., Python) and modeling and simulation software, such as Solidworks and Abaqus.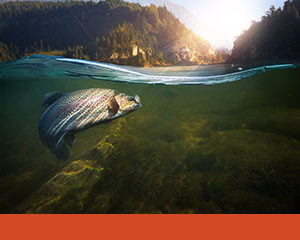 Research on mercury contamination of water and fish in New York State
Charles Driscoll, Department of Civil and Environmental Engineering
Mercury is a trace metal highly toxic to humans and wildlife. Mercury is naturally occurring but its concentrations in the environment have been greatly enhanced due to human activities, such a burning of coal and mining.  Mercury released to the atmosphere can be transported globally before it is deposited to the Earth surface.  Once in the environment inorganic mercury can be converted by bacteria to methylmercury. Methylmercury strongly bioaccumulates along foodchains resulting in very high concentrations of mercury in fish.  Human exposure to mercury occurs through consumption of fish.  In this project, a student will learn how to collect samples and measure mercury in water and fish tissues. They will conduct an independent research project examining concentrations of mercury in water and fish in lakes in New York State.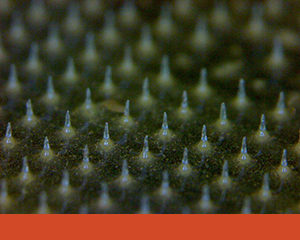 Exploring new lithium-ion battery architectures made from polymer composites
Ian D. Hosein, PhD, Department of Biomedical and Chemical Engineering
This project will explore the synthesis of different blends of polymers and their application as electrolyte membranes for lithium-ion batteries. The student will be involved in the selection, blending, and UV-curing of different polymer blends. They will perform mechanical measurements to test durability, and conduct ion conductivity measurements to assess their use in batteries. The student will have an opportunity to explore different experimental conditions to improve the membrane properties.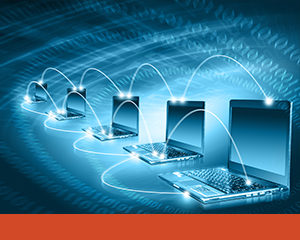 Understanding real-world networks
Sucheta Soundarajan, Department of Electrical Engineering and Computer Science
Networks are all around us, describing phenomena as varied as who we socialize with, predator-prey relationships between animals, and how protein molecules interact.  To understand these real-world networks, we analyze their structure: for example, we might be interested in identifying the major regions of the network or understanding how information flows through the network.  My research focuses on developing new and efficient computational tools for understanding network structure, including locating terrorists within larger civilian social networks, identifying "hidden" group structure, and exploring how new hardware components can be used to make network analysis more efficient.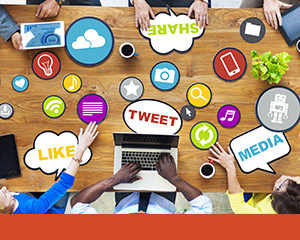 Assessing structural-level privacy in large-scale social networks
Reza Zafarani, Department of Electrical Engineering and Computer Science
This project will explore how user privacy is preserved in large-scale social networks. The students will (1) program data crawlers, (2) collect data from various large-scale social networks, (3) conduct network measurement experiments, and (4) and assess user privacy in various large-scale social networks. The students involved will get exposed to multiple programming languages and software tools and will have the opportunity to propose different methodologies to protect user privacy in large-scale networks.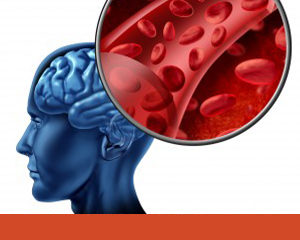 What do we need to know to cure Alzheimer's disease?
Shikha Nangia, Department of Biomedical and Chemical Engineering
The current lack of treatment options for Alzheimer's disease and other brain related ailments is due to our limited understanding of the blood-brain barrier. The blood-brain barrier serves the critical role of allowing only certain types of molecules to enter the brain from the blood stream. This important capability protects the brain from exposure to harmful chemical compounds. However it also prevents certain drugs from entering the brain that treat brain conditions or diseases such as Alzheimer's disease. Since the segment of the US population older than 65 is expected to increase by 50% by 2030, and the cost of care of these kinds of brain diseases is on the order of billions of dollar per year, finding new ways to help drugs  cross the blood-brain barrier is urgently needed. This research project uses computational approaches to understand how this movement is controlled across the blood-brain barrier and predicts new strategies to deliver therapeutics to the brain.